Although you might think this website is directed toward those individuals who have less than perfect credit, that's not necessarily the case. Even people with perfect credit can sometimes get in over their heads. You know what I mean… you overspend at Christmas, you have a financial emergency, lose your job, or simply get carried away because your excellent credit offers you so many credit options!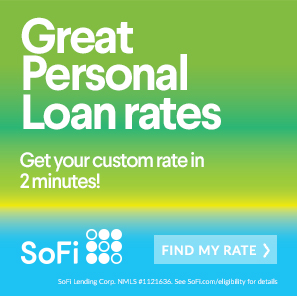 Before you know it, your monthly minimum payments are eating away at your cash, and money gets really tight. Even though you're still making those minimum payments, the interest is killing you, and its nearly impossible to get anything paid off. Yep, you could really use a fresh start, couldn't you?
If your credit card bills are out of control, there are several things that you can do that won't ruin your excellent credit.
Probably the easiest option is to transfer the balance (or balances) to a new lower or even a no interest credit card with a 15 to 18 month promotional period. This will not only lower your monthly payment, but it will also stop the interest from accumulating on the balances that you transfer. Just be careful and pay the new card balance down before the promotional period expires or the deferred interest may be added to the balance.
Equally as importantly, don't charge anything on the cards that now have a zero balance or you'll soon find yourself with even less cash in your monthly budget!
The other option that you might want to consider is a personal loan.  These loan providers specialize in personal loans to individuals who are determined to pay off credit cards, student loans, and other debts.  The interest rate is typically much lower than that on your credit cards, so you'll not only cut your monthly payments, but you could save hundreds or even thousands in interest.
Whichever way you choose to go, you'll save money and pay those bills off sooner.  Get your fresh start today!