Did you know if you're using over 30% of your total available credit that it's probably hurting your credit score?  That's right.  Credit utilization, the simple measure of how much available credit that you have at any given time, should stay at or below 30% of your total available credit.  But, how is credit utilization calculated?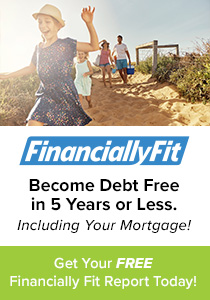 Simply put, your credit utilization is figured by adding up your total credit limits and dividing that by the total of all the balances on your credit cards.  So, if you have a $1,000.00 credit limit spread across one, two, or even three cards, and the total balance that you're carrying is $500.00, then your credit utilization is 50% and the credit bureaus take that into account when your credit score is updated every month.  Even worse, some actually look at individual balances, so if you have even one credit card that is over that 30% utilization, it may be costing you points on your credit score.
What can you do to improve your credit utilization score?
Of course, ideally it's best to pay off the balance on all your credit cards every month, but that's not always financially feasible, so you may want to consider other ways to lower your credit utilization and/or increase your available credit.  The first way is fairly straightforward – just pay down the balances on your credit cards until you're below the 30% utilization score.
Or you can increase your total available credit by getting another credit card and then using it sparingly.  Oftentimes, people accomplish this by applying for a balance transfer card with a special interest free introductory period that will allow them to transfer one or more balances to the card, and then pay it off before the introductory period expires.  This move can save hundreds of dollars in interest over the course of a year or more – just be sure to pay it off before the introductory period expires!
Another option, for those of us whose credit isn't really high enough to qualify for the balance transfer cards is to sign up for a regular credit card, or even a catalog shopping card like a Fingerhut Credit Account issued by WebBank

as this too will increase your available credit and Fingerhut typically works with those of us with less than perfect credit.
(Fortunately, your credit utilization score is only calculated on credit cards and revolving charge accounts – your mortgage and auto loan isn't taken into consideration.)